AMES — The heated battle for Iowa State's No. 2 quarterback has abruptly ended.
True freshman Zeb Noland had been locked in intense competition with highly-touted, but well-traveled former four-star transfer Jacob Park for the backup role.
Until Thursday evening.
"Zeb Noland got hurt yesterday in practice," Cyclones coach Matt Campbell announced Friday. "A non-contact injury (and) he will be out for the season."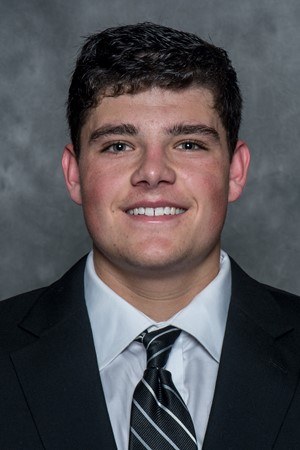 Campbell added that it's believed Noland sustained a knee injury while participating in drills.
"Just rolling out and kind of how he planted," said Campbell, who noted that medical evaluation is ongoing to pinpoint the extent and precise nature of the injury. "Just one of those things. That's a part of football. Fortunately we've got good depth at that position. Zeb was really playing well for us and doing some great things, but it will give him a chance to kind of sit back now and maybe take some time and really study. It's one of those situations where the silver lining in all this is he'll come back (in the spring) and he'll be 110 percent when he comes back and it will be nothing that has long-term effects on Zeb and his performance going forward, so that's huge for us."
Park, who started his college career at Georgia, then went the JUCO route, obviously stands as the clear backup to starter Joel Lanning now, but another backup, Kyle Kempt, has impressed Campbell and his staff, as well.
Kempt, an Ohio native, originally enrolled at Oregon State, but ended up in junior college and is a walk-on at ISU.
"I think Kyle has been really good," Campbell said. "I think we've all been fortunate that we have Kyle Kempt. Kyle's had a really good spring for us. In the spring game I thought his reps were quality reps so he's really done a nice job. I think that's huge to have a guy like Kyle Kempt as potentially your third guy right now."
Noland arrived on campus early (unlike Park) and competed in the spring game along with Kempt.
Kempt completed 5 of 7 for 46 yards, including a long of 24. Noland completed 6 of 14 passes for 20 yards — and now shifts into a new role as his body heals.
"If you know Zeb, he's a really good competitor and he already said to me, 'Then you'd better be letting me coach,'" Campbell said.