Conference media days are usually pretty pointless and "blah." After all, there are still 49 long days between now and kickoff for the 2016 season. However for both Iowa State and the league as a whole, I think Monday and Tuesday at the Omni Hotel in Dallas could potentially be fairly newsy.
Here are five quick storylines for fans to follow.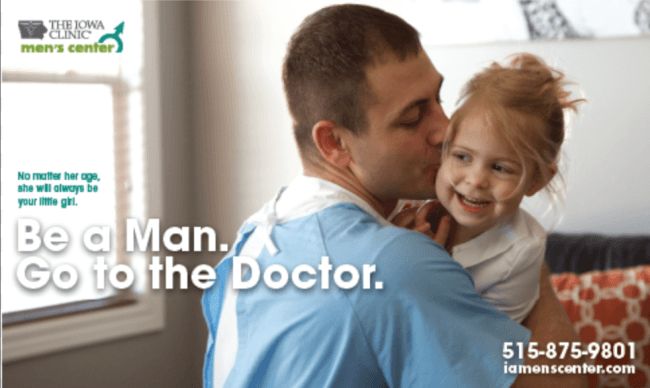 1 – Finally, maybe an Iowa State depth chart? 
We have still yet to see one since Matt Campbell was named head coach in December. With fall camp approaching in a few weeks, I am less interested in Iowa State's starters and more curious about backups and position changes, specifically on the offensive line and at linebacker.
2 – Will the league vote on expansion? Any television news?
I don't think that the Big 12 will expand, yet, at least. Apparently neither does a well-connected Big 12 journalist, Dennis Dodd from CBSSports.com.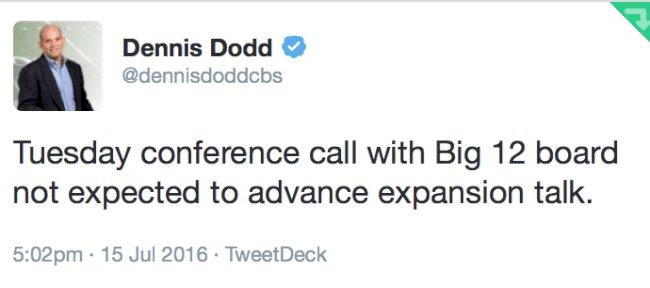 However, the Big 12's Board of Directors is meeting on Tuesday and has already scheduled a media teleconference following the gathering.
My gut says if the Big 12 was expanding or announcing a new TV deal, Bob Bowlsby would deliver the news face-to-face with the media at the Omni – not over the phone.
It is notable that Bowlsby is still having his standard media day press conference the first thing on Monday morning.
My guess is that this teleconference will be a show of solidarity for a league that has lacked that since its inception.
Something to think about though: The Pac-12 recently introduced an interesting deal with Twitter earlier in the week. The Big 12 is likely going to something like this at some point in time. It is possible that some sort of digital media deal could be announced.
3 – Anything/everything that has to do with Baylor
It has been quite the offseason in Waco.
Art Briles is out. For the most part, his staff and players are still at Baylor though with former Wake Forest coach Jim Grobe leading the way.
However, that didn't stop (now debunked) rumors of Tom Herman flirting with Baylor from surfacing earlier this week. 
I'm interested to see what Grobe has to say about not only the situation he stepped into, but also what it is like knowing you are the guy for only one year.
Football wise, what is the plan here?
Baylor in 2016 seems like a team with a high ceiling and a very low floor.
And on Monday morning, what does Bowslby say about the Big 12's recent request for more information on the Baylor scandal?
On a side note, Baylor is scheudled to introduce its new athletics director, Mack Rhoades on Monday at 4 p.m.
4 – Charlie Strong's hot seat
It's an annual event in Dallas.  
How many games – or more importantly – which games does Texas have to win for Strong to keep his job?
The hope in Austin is that a true freshman (early enrollee) quarterback named Shane Buechele will be the savior. He will be in a three-way battle with sophomore Jerrod Heard and senior Tyrone Swoopes this fall.
Chances are though, a 6-6 record and Cactus Bowl appearance won't save Strong's job.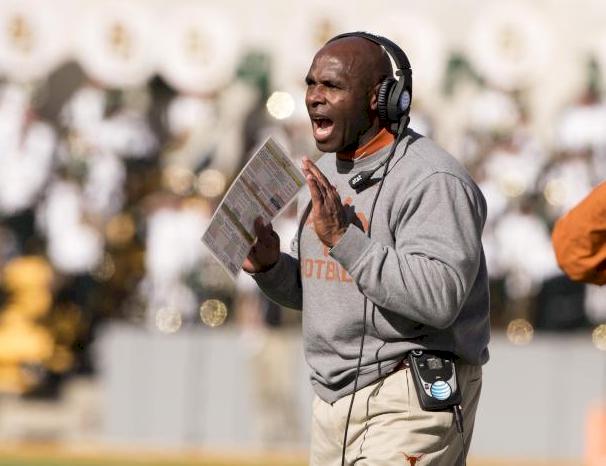 5 – TCU and OSU will greatly impact league strength
Consider that Texas is still a middle of the road team and Baylor is about to drop out of its elite status. I am officially concerned about the national perception of the Big 12 going forward. 
Yesterday, Phil Steele ranked the Big 12 as the worst conference in Power 5 football. 
We know that Oklahoma will be stout but is there really a Playoff contender after the Sooners?
I have my doubts. TCU and Oklahoma State are likely the league's only hopes.
As it always is under the great Gary Patterson, TCU's defense will be superb. It's the offense that makes you wonder. Will Texas A&M transfer Kenny Hill seamlessly fill the shows of Trevone Boykin like many hope?
As for Oklahoma State, after passing for 3,770 yards, 21 touchdowns and completing over 62 percent of his passes a year ago, Mason Rudolph seems destined to be the next real breakout star in Big 12 football. 
Bad news for Cowboy fans though: Their schedule stinks with games against Baylor, Kansas State, TCU and Oklahoma all being on the road.
Stay tuned
Cyclone Fanatic will be on the ground in Dallas this week for complete coverage of the Cyclones. Keep checking out the site for notebooks, features, podcasts and more thanks to our friends at the Iowa Clinic's Men's Center.