Karl Chevrolet gives you peace of mind when you purchase a GM Certified Pre-owned vehicle. We have been the #1 GM Certified dealer in the nation for 10 consecutive years. Before you make your next purchase, come see why more people nationwide drive a Karl Chevrolet Pre-owned vehicle than any other dealer-There is a difference, Come see why TODAY!!
AMES, Iowa – Iowa State senior Georges Niang became the first Cyclone since Jamaal Tinsley to earn All-Big 12 First-Team honors in consecutive seasons and junior Deonte Burton was unanimously selected Big 12 Conference Newcomer of the Year, the fourth Cyclone to earn the accolade in the last five seasons, as ISU hauled home a number of honors, announced Sunday by the conference office.
Junior point guard Monté Morris was a second-team selection for the second consecutive season, while the trio of Jameel McKay, Abdel Nader and Matt Thomas earned honorable mention honors. Burton was also a unanimous selection to the Big 12 All-Newcomer team.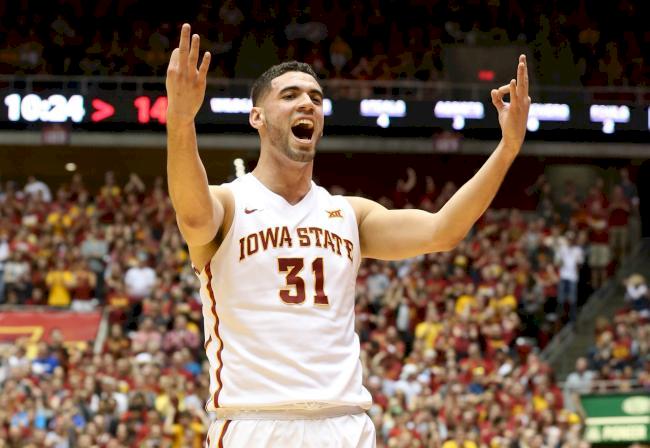 Niang, a Methuen, Massachusetts, native, was a unanimous selection to the first team after leading the Cyclones in the regular season and finishing second among all league players with a career-best 19.4 points per game. He shot a career-high 54 percent from the field and 81 percent at the charity stripe, while also pulling down 6.2 rebounds per game, also the best average in his stellar career. Niang was in double figures in all 31 games, including 13 games with 20 or more points. In conference action, Niang averaged 20.0 points per game to become the first Cyclone since Craig Brackins in 2009 to top the 20-point mark.
Niang, who was an all-rookie team pick in 2013 and earned second-team honors as a sophomore before being a first-team pick as a junior, is the first Cyclone since Marcus Fizer to earn a spot on the first, second or third-team three times in a career.
Burton became eligible on Dec. 19 and made an immediate impact averaging 10.0 points while shooting 53.8 percent from the field and 46.9 percent behind the arc. The Big 12 Preseason Newcomer of the Year and Milwaukee, Wisconsin, native, was in double-figures 11 times in 22 games, including a career-best 23 point-14 rebound performance in a win against TCU. 
Burton joins Royce White (2012), Will Clyburn (2013) and DeAndre Kane (2014) as Cyclones to win the newcomer of the year award in the last five seasons. 
Morris, a Flint, Michigan, native, also had a career year for Iowa State. He averaged 14.2 points, 7.1 assists and 4.0 rebounds, all career highs. Morris is also pacing the Big 12 for the third time in as many seasons with a 4.1 assist-to-turnover ratio. He hit game-winners this season against Oklahoma and Iowa and has posted double-figure scoring games 26 times, as well as five point-assist double-doubles.
McKay averaged 11.8 points, 8.9 rebounds and 1.8 blocks in his senior campaign. The Milwaukee, Wisconsin, native, was in double figures 15 times and recorded a team-high six double-doubles. He also had 16 games with two or more blocked shots. McKay was honored for the second time in his career after earning third-team honors last season.
Nader, a Skokie, Illinois, native, improved his scoring from 5.8 points as a junior to 13.2 points this season. He shot a career-best 48.0 percent from the field, recording seven 20-point games for the Cyclones. This is Nader's first career All-Big 12 honor. 
Like Nader, Thomas burst onto the scene for the Cyclones this season. The junior from Onalaska, Wisconsin, averaged 10.6 points and hit 77 3-pointers in the regular season. He shot at a 43 percent clip from behind the arc, which ranked fourth in the Big 12. His 2.5 3-pointers per game was second behind only conference player of the year Buddy Hield. Thomas had seven games in which he connected on four or more 3-pointers. It was Thomas' first career recognition from the Big 12. 
Iowa State has now had 14 players earn All-Big 12 honors 20 times in the last five seasons. That total includes five first-team selections.