Karl Chevrolet gives you peace of mind when you purchase a GM Certified Pre-owned vehicle. We have been the #1 GM Certified dealer in the nation for 10 consecutive years. Before you make your next purchase, come see why more people nationwide drive a Karl Chevrolet Pre-owned vehicle than any other dealer-There is a difference, Come see why TODAY!!
 AMES — Closed, unlocked doors and thin, familiar walls separated the self-appointed brothers.
 Sprawled out on their beds, cloaked by darkness, Iowa State's Georges Niang and Naz Mitrou-Long would loudly share their hopes, dreams and concerns from separate rooms. They'd riff on basketball. On life. On the juncture at which the two inevitably intersect.
 "No better friend you could ask for," Niang said. "There for me. Ups and downs. Thick and thin. That's a guy that I'll die for."
 Four years of these bedroom-to-bedroom late-night talks have helped the celebrated seniors cement an unbreakable friendship, overcome towering obstacles and take Iowa State basketball to rarefied realms.
 Now, few such highly-audible conversations remain. The shouting's almost stopped. It's Senior Night tomorrow at 6 p.m. when the No. 17 Cyclones take on Oklahoma State at Hilton Coliseum — and there won't be a dry eye in the cavernous place.
 "It's going to be an end to a chapter that's special," said Mitrou-Long, who through a twist of fate — and double hip surgery — almost certainly will be able to help author the next story. "One that I don't think will ever be forgotten in Iowa State history and it shouldn't."
 *** Want tears? Niang will likely deliver. His transformation from Twinkie-loving eighth-grader to elite 2,000-plus point scorer contains all the elements of the classic "Hero's Journey."
 The young man with the "old man's game" has played an integral role in resurrecting Hilton Magic. One day — and probably within a couple years — his jersey number of 31 will hang from the gym's rafters.
 "Running out of the tunnel and just having those passionate fans cheering for you through thick and thin, ups and downs, I'm for sure going to miss this place," said Niang, who will seek his unparalleled 96th win in his final home game. "Hopefully I've left enough here that they'll remember me. This place will always have a special place in my heart."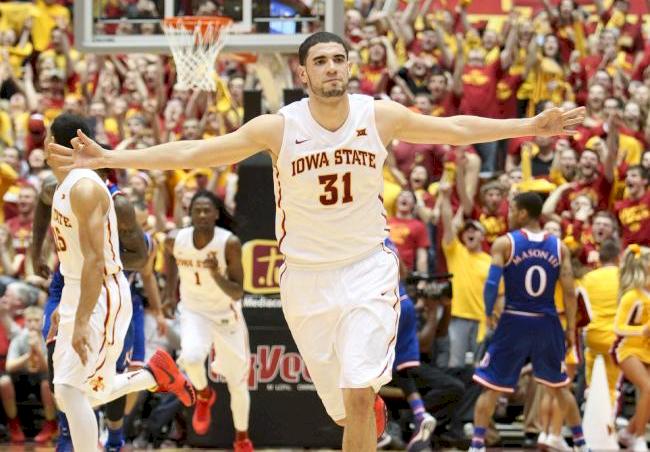 *** Want appreciation? Senior ISU graduate Abdel Nader exudes it. The Northern Illinois transfer's scored 23 or more points in three of his last four games. He's learned to revel in every moment — and takes pride in already traversing that stage to grab a diploma.
 "Graduating was a big deal me and it's helped me relax a lot more," Nader said. "I think it's not a coincidence that I'm playing the best basketball of my career at the same time I don't have to worry about class too much. But yeah, having all those milestones and now it's senior night, it's going to be emotional but it's going to be good."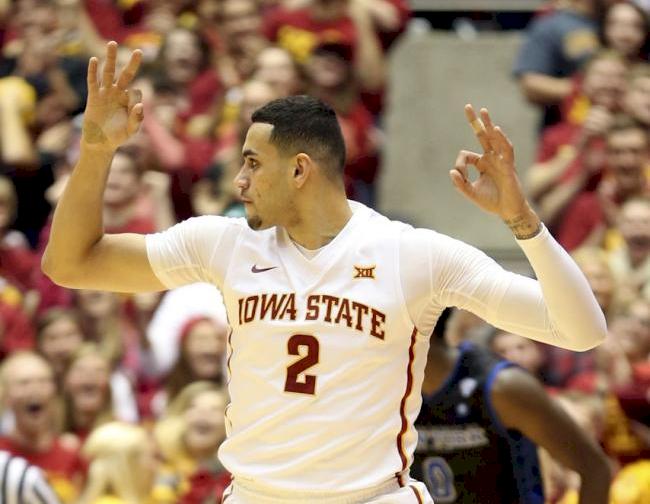 *** Want passion (sometimes too much)? Cue senior shot-swatter Jameel McKay, who is coming off a monstrous 14-point, 17-rebound performance in Saturday's 80-61 win over Kansas State. The 6-9 bundle of dynamite appears ready to embed his charges in all the right places as the season winds down.
 "Some people's seasons are ending and some people's seasons are just beginning," McKay said. "I think we're one of (those) teams whose season's just beginning and we can turn it around. We can turn this rocky season into something special. That's all people will remember."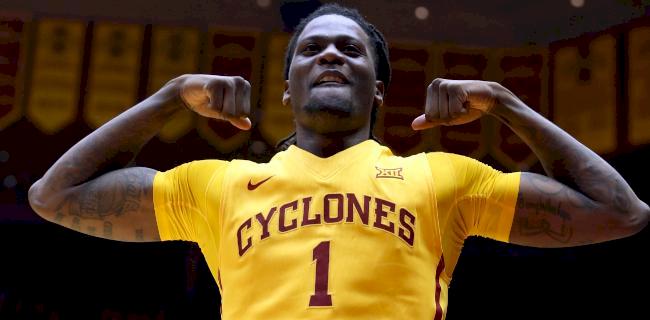 But so many memories … 
 Amazing comeback wins from 21 points down to Oklahoma and 20 points in arrears to Iowa. Two of five straight 20-win seasons, an unprecedented feat for the cardinal and gold crowd, all built on the magic ISU fans organically conjure. Two straight Big 12 Tournament trumphs. All featuring these seniors — including Mitrou-Long, who will play for the Cyclones next season if an expected medical redshirt is granted by the NCAA. 
 "Nothing's set in stone," Mitrou-Long said. "I hope everything works out because my case is legitimate. I didn't play over the amount of games that disqualifies you in a sense to get that and so forth, but I'm in kind of a gray area just because nothing's certain. But I'll find out right when the season's done. Yeah man, it's weird. It's really weird to think about the fact that I'm supposed to be done playing in Hilton on Monday. It's kind of surreal to think about."
 Best to savor all of it. A disquieting turnover or two? Cheer anyway. Big 3-pointers? Cheer extra loud. A series of defensive stops and rebounds? Cheer especially boisterously.
 "I've thought about it," McKay said. "It's going to be really sad for me. You just want to go out with a better feeling from the fan base and stuff like that. It's been a great year and a half playing. I wouldn't trade it."
 Mitrou-Long called this a chapter. It's truly an era — one that comes around once a generation or so at ISU. Blink, it's over. Absorb it all. Take those selfies with the guys. Preen and pose. Make the smile a permanent one.
 "Just the other day we were walking into Hilton as really immature freshmen thinking we knew it all and we didn't, man," Mitrou-Long said. "We've been through the highs and lows of winning Big 12 championships and losing in the first round of the NCAA Tournament to humble us. Here we are as seniors and Georges is about to have his last one on Monday. It's just — the way to put it is it's going to be surreal."
 As for the game: The Cyclones are 12-point favorites according to KenPom in this one. Barring a disastrous confluence of events, a loss to the outmanned Cowboys isn't happening. These seniors should go out the right way and with a new-era twist.
 "(They'll) speak at the end of the game and we'll show a video," said first-year coach Steve Prohm, who plans to make this postgame ceremony an ISU tradition. "That's just something that I've always done and something I want to establish here. I want to give them the right moment and let them say bye to the fans and let the fans say bye to them here."
 So, farewell. Remember the "Nianging." Cling to how ISU made the Sweet 16 by beating blue blood North Carolina after Niang broke his foot, not last season's early out vs. UAB. Revel in the fact that the Cyclones' program is on as solid a footing as it's ever been — and try not to think about how much you'll miss Niang, Nader and McKay.
 OK, many will falter with that last one. And that's OK. Consider this goodbye a last chance at an almost 15,000-strong late-night talk consisting of shouts, cheers and standing ovations.
 Dreams aren't perfect and don't always end at preferred destinations. How they were built remains, however. That's worth commemorating, just as Niang and Mitrou-Long have for four years through those thin, apartment walls. 
 "Our late night talks after losing games, winning games, just countless amount off times where we've just talked about how Cyclone Nation is second to none," Mitrou-Long said. "We always talk about the ground up and how we've seen this place just evolve from our first year here to now."
 That process created a friendship as strong as a mountain climber's rope — whether ascending or descending, whether together or unexpectedly pushed apart. Some peaks are bagged, others still beckon. The journey, as always, continues. Separate and together. 
 "We really don't speak about it, Georges and I, because it's just not something that we wanted to happen," Mitrou-Long said of not going out arm-in-arm with his climbing partner. "To think that my last game is supposed to be on Monday — I'm supposed to be up there with Georges, man, is an interesting feeling. Hilton has provided some of the best memories that I have for the rest of my life."
 Mitrou-Long can make more memories next season. He'll then enjoy his own Senior Night ceremony, firmly convinced one of several more he'll share with his "brother" lurks in the not-too-distant future.
 "What 31 has done for this school, man, I'm going to continue to say this all throughout next year, every time I play, man: 31 is going to live on forever in Hilton,' Mitrou-Long said. "I definitely think his jersey should be (with) the banners one day and it's special, man. It truly is."
 The banners. That's where it all started for Niang, who visited Hilton as a junior at the Tilton School. Former ISU wunderkind and coach Fred Hoiberg ushered him inside, then pointed skyward. Niang craned his head, eyes wide, listening intently.
 "'Who's that guy, 32?'" Niang recalled Hoiberg as saying. "It made me realize that this is real. Everything I've dreamed of as a kid of playing in a high-level environment could come true. That's when that really hit me."