College basketball attendance numbers from last season are out and Iowa State's averaged of 14,995 fans per game was good enough for the top 20. 
Hilton Coliseum's capacity is 14,356. 
Iowa State's attendance average landed the Cyclones at 19th nationally. In the Big 12, Iowa State was second behind Kansas, who averaged 16,383 fans per contest.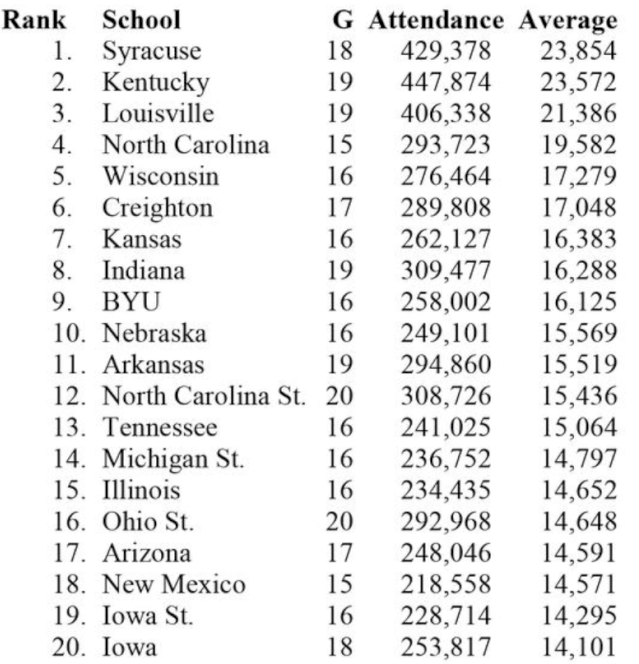 Syracuse was narrowly led the way over Kentucky by averaging a whopping 23,854 fans per game in. Louisville, North Carolina and Wisconsin rounded out the top five. 
CLICK HERE to view the list in its entirety. 
Women in the top five
Meanwhile, the Iowa State women brought in 9,289 fans per game last season. That was fourth best in America behind South Carolina (12,293), Tennessee and Louisville.