AMES — I, like you, want to see quarterback Sam Richardson connect with Allen Lazard for a deep touchdown.
 I'm also eager to watch Nigel Tribune tighten his grip on lockdown mode.
 Oh, and I'd like to see MIKE linebacker Jordan Harris show why he's ready to be the General of Iowa State's possibly improved defense — never out of place, always on time, ready to club anything that needs clubbing with poise and precision.
 I know, I know: I'll see few, if any, of those things during Saturday's spring game at a vastly different-looking Jack Trice Stadium.
 It's a day for grilling, sunshine (sometimes); good times and good friends; maybe even a South End Zone Project tour.
 Exciting, hard-hitting football, beginning at 1 p.m.? Forget it — unless you're willing to spend your time studying the lower layers of the depth chart.
 That's by design, of course. Spring games and highlight reels don't mix. Or shouldn't. Sure, there will be some head-turning plays — both good and bad, but you may have to thumb through the roster to discover the names of the players who made them.
 "The stats they hand me afterwards," Cyclone coach Paul Rhoads joked," they go to my toilet, or right beside it."
 Well played. With that in mind, here's a handful of things to realistically watch for — besides the tailgaters serving up the finest grass-fed beef — on what I've decided to call Mitchell Harger Day.
 1. Harger. Talk about a feel-good story. The former Alburnett star (and I mean star) will likely be ISU's leading ball carrier. No reason to risk any injury to the Cyclones' promising, but only healthy, scholarship tailbacks Mike Warren and Tyler Brown. They'll play, but Harger, a redshirt junior, could be the featured back. It's an important day for him. He had two tackles last season as he saw the field in fits and starts on special teams while battling an array of injuries. The aerospace engineering major wants to enhance his role. A big day on the ephemeral stat sheet only helps his cause, which is fully supported by the Cyclones' "Walk On Players Association," whose alumni list includes legendary and rehabbing linebacker Levi Peters.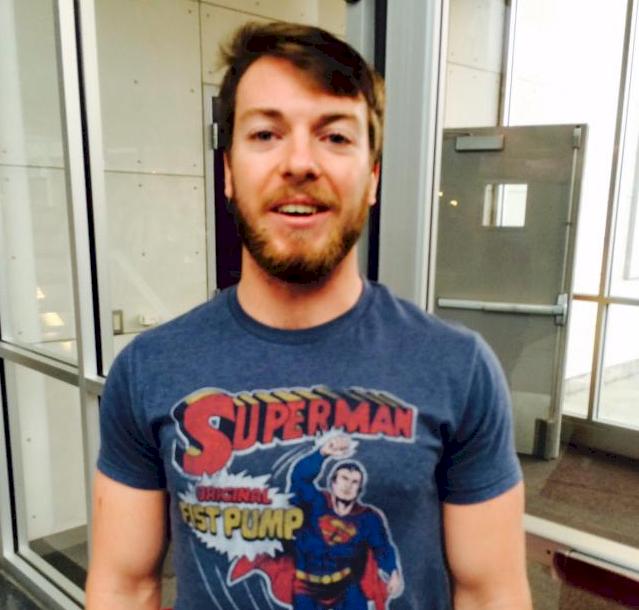 "The walk ons are just a bunch of guys that love to play the game," said Harger, who rushed for a state-leading 2,716 yards his senior season at Alburnett. "That's the reason we're out here, is because we love to play the game. Just showing that walk ons like me or Josh Jahlas or Jack Spreen can come in and make plays and play with the scholarship guys means everything to us as a family."
 Here's to a touchdown or two for Harger. Hard-earned ones.
 2. Cornerback. Sure, the spring game's just an extension of spring camp, but for good reason. Defensive coordinator Wally Burnham has deemed the battle at cornerback as one of the top ones on the field this spring. It would be wise to pencil and maybe even Sharpie in Tribune as a third-year starter, with Sam E. Richardson manning the other side of the field. But redshirt freshman Brian Peavy and JUCO transfer Jomal Wiltz are well-worth watching Saturday. Route jumping, speed, desire — these guys should be showing all of the above while working to shore up their position in the two-deeps this fall.
 "I think the corners are all playing well," Rhoads said. "Which is nice to have. I think at a point, you've probably got to say those guys are competing to see who's the starter, but we've got four guys that can play right now. Peavy and Wiltz, they just keep getting better and better every day, which has caused Tribune and Richardson to step up. It hasn't been the primary cause. They're older players — Sam, a fifth-year guy, Nigel, a (soon-to-be) three-year starter. They're just playing better because they're maturing."
*** WILLIAMS: I'll be watching Joel Lanning closely during the spring game *** 

 3. SAM linebacker. Coaches love Reggan Northrup's energy. His focus? That could use some fine-tuning, but he and newcomer Jay Jones have provided a spirited competition this spring on the outside of the second level of the defense.
 "Reggan has played better than I would have given him credit for as a redshirt freshman in his first spring," Rhoads said. "He is faster, quite honestly, that I thought. When he's down with the scouts all the time, I don't get as clean a look at him, but he's faster than I thought, but he's out of control with that speed. He misses too many plays in the open field right now; even in getting there he misses them because he doesn't have the knee bend and the hip sink that he needs to make those plays, where Jay is a guy that's played at this level and has some age to him. He has been making those plays. But I think Reggan plays so hard, he shows up in certain things we do, where again, it gives you competition at the position and Jay's not going ot take his foot off the gas because he knows that Reggan wants the snap."
 So there you have it. Saturday's less about who to watch than what to watch. Knee bend. Pad level. Play-making hands and quick-cutting feet.
 Steady the binoculars on what each player is doing and a little insight can be gleaned from the day's events. We know the offensive line — despite losing Tom Farniok — must be improved. Same goes for the defensive line.
 None of that will be remotely determined Saturday, though, so take the results with a shaker full of salt.
 That's spring football. Enjoy it, but know that lots of tenderizing and seasoning's yet to come in summer workouts and all-important fall camp.
  Rhoads said he's toying with the idea of having a draft in order to mix up players to form roughly "equitable" teams.
 That may happen, it may not. Either way, the scoreboard won't tell the story. Technique — and a walk-on, plus a few evolving position battles — will.
 "The clock operators need practice, so we just let them push buttons," Rhoads said. "I don't have any idea what it says on that board when we're playing the spring game otherwise."