AMES — Jab, jab, uppercut.
 Naz Long danced and sparred, finally tearing into a heavy bag with force and precision.
His father, Jersey, watched approvingly, noting the potential his then pre-adolescent son showed in the ring.
 "When I was watching him practice, he reminded me of a young Cassius Clay," Jersey Long, a former inter-continental kickboxing champ, said. "Without exaggerating, he reminded me of Muhammad Ali when he was young. He had that same type of demeanor."
 But the piercing, popping sounds created by powerful punches couldn't knock out the siren song of a bouncing basketball.
 Naz Long was around 12 — and both father and son could see the x's and o's on the wall.
 Naz, now a sharpshooting junior guard for Iowa State, would continue to float like a butterfly, but it was becoming increasingly clear he'd rather sting with threes. 
 "We had a basketball court in our boxing gym, so I would always go get some shots up here and there in my spare time and I found that interesting," said Naz, who's become one of the most clutch deep shot-makers in the country for the No. 12 Cyclones. "Always found myself coming to the court. My dad said that to me, too: How come I'm always on the court when I'm supposed to be boxing?"
 The two sat down and discussed the matter. Jersey, who also won Canadian and North American kickboxing titles, set the ground rules. 
 "He said, 'Look man,' I think you're very talented in both,'" Naz recalled. "'You could be a great boxer and you could be a great basketball player, but it takes a lot of time to do both. So I feel like you've got to pick one.' He left it up to me. He didn't pressure me either way and I picked basketball."
 That meeting between father and son set into motion a series of decisions that would come to define Long's sometimes lonely road from boyhood to manhood.
 Three years later, he found himself sprawled out on his bed in Mississauga, Ontario, staring at a ribbon of jerseys that ringed his walls. 
 He didn't sleep. An even bigger, long-distance decision loomed. And Naz Long knew it could make or break his dream of playing big-time basketball.
 "I remember seeing my mom just heartbroken because she just didn't really realize what was going on," Naz said. "We talk about it; we say things. We say we want to go places, we want to move here, we want to live on our own so fast and we forget to enjoy our childhood that in the blink of an eye was there. It was time to make a decision."
***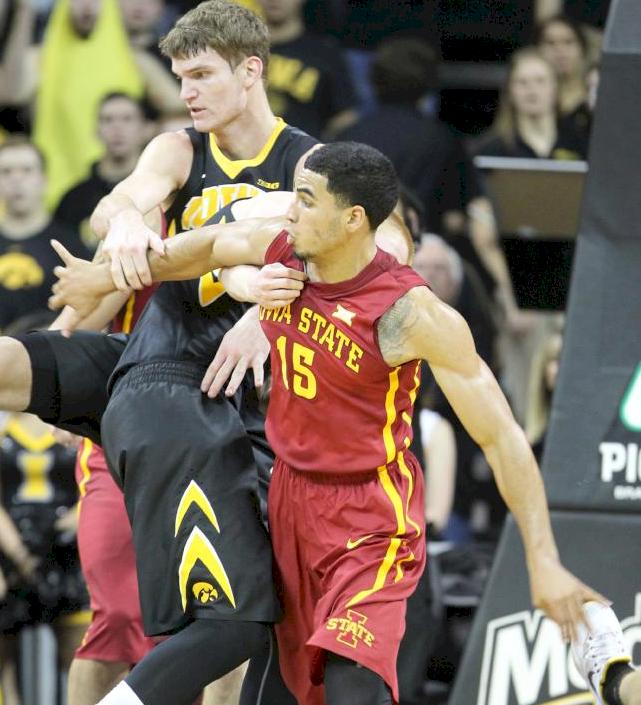 The image fixed itself within Naz Long's mind. He's in the back seat. His father is driving. His mother, Georgia Mitrou, is alongside, crying.
 Naz's head is turned, his eyes locked on the scene unfolding on the family's front lawn as they motor toward the airport.
 "There's 30-40 people in my yard just waving at the car," Naz said. "I kid you not. You know what I'm saying? Everybody's just looking at the car go. I was just like, 'Wow. This is like a movie scene,' almost to the point I could laugh about it, but it's really happening it was a tough day but it made me who I was. I don't regret doing that at all."
 The silver screen-worthy sendoff stemmed from Long's momentous decision to leave home at age 15. He was bound for Montrose Christian School in Rockville, Maryland. Basketball beckoned and Long answered the call. His father gripped the steering wheel as they veered toward their next stop.
 "There were a lot of mixed emotions," Jersey Long said. "In one sense, you're proud that he's taking that step, but then he's only 15 and his mother was very emotional when he left."
 One conclusion never left Jersey's mind, though. 
 "I knew it would be great for him, actually," he said.
 Not at first. Long suffered through bouts of homesickness as he adapted to his new, fully basketball-centric life.
 "I felt like I hadn't made it yet," Naz said. "I felt like I had so much more to go. I felt like I wasn't ready and I felt like I just jumped ship and said, 'You know what? Let's just take a chance. I'm leaving and we'll see how it goes.' It took time. I remember waking up some mornings and being like, 'I just cant do this.'"
 Eventually he learned that he could.
 He — along with a talented group of teammates that included Virginia's Justin Anderson and the Toronto Raptors' Terrence Ross — shared a house. They bought their own food, did their own laundry.
 And they won a lot of basketball games. Montrose advanced to the semifinals before failing to the eventual champion by one point. Long ran the point, which toughened him up even more.
 "It showed me that the competition out here is elite," he said. "Flat-out elite."
  Long, along with fellow Canadian Anthony Bennett (Minnesota Timberwolves), left Montrose after one season and headed west to Findlay Prep in Las Vegas. Long said he played less, but learned more about himself. Players such as Nick Johnson (Houston Rockets) and Myck Kabongo (former Texas, now with Fort Wayne in the NBA's D-League) earned the most minutes ahead of him and competing not just for wins, but also for playing time further fueled Long's ambitions.
 "I was just getting prepared through playing with such great guys," he said.
 *****
 Long spent his final prep season playing back home. He'd gone from one offer (Akron) to attracting interest from representatives of several schools who'd witnessed his clutch performances for CIA Bounce, the Canada-based AAU team that counts such players as Andrew Wiggins and Melvin Ejim among its alumni.
 The 2012 Nike Peach Jam would offer him a last chance to make a big splash.
"I told myself I had to have a big tournament," Long said.
 Jab, jab, uppercut. Long delivered.
 "So we played (roommate and ISU teammate) Georges Niang's BABC," Long said. "Went to double overtime. I actually hit a floater to send it into double overtime and the gym was filled, packed — probably one of the best games I've played in. Coaches really started to see me. I picked up an offer form Miami (Fla.), then Rice, Creighton, Dayton to name some and Iowa State was there for Georges as well, so I guess they saw a couple more of my games."
 Boom.  Naz hit a game-winner against all-Iowa Attack, attracting even more interest.
 "Everything started to take a turn," Long said.
 Fred Hoiberg flew to Mississauga and sat down with his family. He offered a scholarship and Long didn't require soul searching to make this decision.
 "I was like, 'I'm ready to go," he said. "I'm ready to be a man. I'm ready to put everything I sacrificed forth and be a Cyclone."
 Niang had helped recruit Long, without knowing how much he'd assist his own growth.
 "I'm always there for him, he's always there for me," Niang said. "It's like we're the same type of people. We really don't care what our own stats look like as long as we're winning. When you're put together with a born winner like Naz, I feel like iron sharpens iron. I feel like we both make each other better."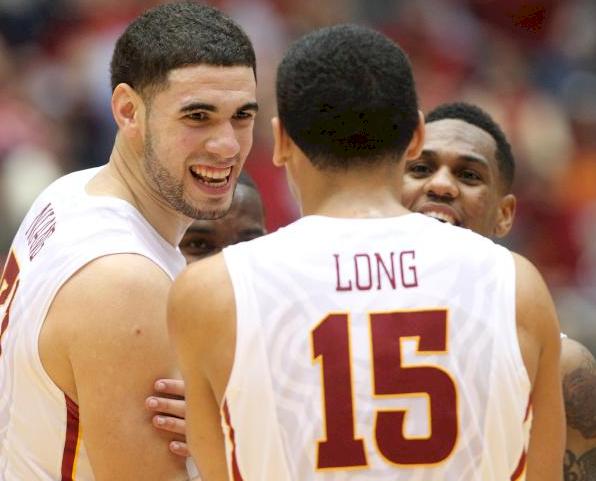 *****
 It's no secret that Long struggled as an ISU freshman, but he expected minutes to be scarce initially.
 Last season served as his springboard, as buzzer beaters set up a pair of wins over Oklahoma State — both of which were crucial to the Cyclones' earning a No. 3 seed in the NCAA Tournament.
 Long said those well-timed 3-pointers are among his most memorable, but pointed to his performance in the DeAndre Kane-sealed 85-83 tournament win over North Carolina with particular pride.
 Long buried one of his four threes to tie the score at 81-81 with 50 seconds left. He'd also nailed one three minutes earlier during an 8-0 run that kept ISU's hopes of advancing to the Sweet 16 alive.
 "To put my team in a position to go to the Sweet 16 and having all the doubters and people not believing, and the fact that we didn't have Georges — it meant a lot to hit that (last) shot," Long said.
 It was a shot more than nine years in the making, when he decided to hang up his boxing gloves and pursue his hoops dream.
 And six years ago, when he chose to leave home to keep his hopes in tact. Hopes turn to reality when commitment stands above all else. That's Long's MO. It's a family trait.
 "From watching him put on his first uniform when his shorts were down (well below) his knees to being 6-4; from me looking down on him and talking to him as a young boy and now I'm looking up at him and he's looking down on me, it's just surreal," Jersey Long said. "He has great heart. He's a great kid all-around. Actually, I wouldn't call him a kid: a young man. He's a great young man all-around and he shows a lot of respect to everybody. He has that competitive edge which I live and admire."
 *******
 Long described the 2014-15 season as a "sky's the limit" campaign for the Cyclones.
 He's not the first, nor will he be the last, to speak with such confidence about his 9-1 team's prospects, but it's a fact-based observation. After all, when you've come as far as he has — and risked so much along the way — anything seems possible.
 "The thing about Naz is you never have any concern that the kid's going to show up," Hoiberg said. "For example, the Southern game, our coaches' room is right next to the locker room and you can hear it through the walls and Naz is just in there going off. But he's got the ability to do that because the team respects him so much. Then we came out and played a much better second half — and he's the guy in the huddle that's trying to get us going when we're a little sluggish. He just does so many things that don't show up in the box score, because of the type of kid that he is."
 Kid. Young man. Whatever. Long stands two made 3-pointers from 100 in his career. One thing's for sure: He'll sling it.
 "His ability to hit huge shots has really been as good as anybody in the nation a year ago," Hoiberg said. 
 Jab, jab, uppercut. 
 Long's still punching, but in his own way; on his chosen path. He smiles as he speaks of struggles and sacrifice. They form the basis of his life.
 "All the tears, all the pain, all the suffering; the hard times, the good times, the grind — it was all for me to be a Division I athlete and do things that people from where I'm from don't usually do," he said. "So it's big time."