Happy Tuesday Fanatics! Mr. Chris Williams has gone to the bullpen and asked me to fill in for him on the ever-popular weekly musings column. Here's to hoping I'm more Mariano Rivera and less John Rocker, but I make no promises.
We are officially in off-season mode in Cyclone Nation. It has been over two months since Iowa State got jobbed in the NCAA tournament and we have over three months until the UNI Panthers visit Jack Trice Stadium.  As I write this, the top nine topics on the CF message board are all non-Cyclone related. This is a nice change of pace from the last few years where the summer months brought us the Big 12 DEATH CRISIS. Thanks, Nebraska-Missouri A&M!
It is a pleasant respite to see the new Arrested Development series as the most discussed topic on CF and not another Big 12 manifesto from Orangebloods.com. Where did you go Chip Brown?
But there are still some noteworthy events that happened over the weekend in the ever expanding Cyclone Nation.
Another Potential Transfer on Campus?
Former CBS and current ESPN College Basketball analyst Jeff Goodman tweeted last week that Marshall transfer DeAndre Kane was visiting Iowa State today. The 6-4 guard was one of the best players in Conference USA a season ago and would likely be eligible to play right away if he passes his summer classes and graduates. Goodman tweeted that Kane is also considering Memphis and Pitt. Kane averaged 15 points and seven assists for Marshall last season.
He is a classic scorer/slasher and would be a very valuable commodity for the Cyclones inexperienced back-court. In the past, Fred Hoiberg has shown the propensity to play hybrids like Kane all over the floor (think Jake Anderson/Will Clyburn). Kane would be a MONSTER get for next season and could be the difference in the Cyclones making a third straight NCAA tournament. The obvious question is, "Where does the scholarship come from"? I have no idea. But the staff is always three steps ahead, they have a plan I'm sure. Stay tuned.
Jeff Hornacek named Phoenix Suns Head Coach.
Over the weekend Iowa State legend Jeff Hornacek was named the head coach of the NBA's Phoenix Suns. Hornacek of course was a former walk-on who became one of the best players to ever wear the Cardinal and Gold. He was originally drafted by the Suns in the 2nd round of the 1986 Draft and played six great years in Phoenix before being traded to Philadelphia for some guy named Charles Barkley. After serving as an assistant for the last two years with the Jazz, Hornacek finally got his chance to be a head coach.
Hornacek is part of one of my favorite Iowa State trivia nuggets: The Cyclones have had a future NBA player on their roster every year since 1981.
Here is the list:
Barry Stevens (81-85), Jeff Hornacek (85-86), Jeff Grayer (86-88), Victor Alexander (88-91),Fred Hoiberg (91-95), Kelvin Cato (95-97), Marcus Fizer (97-00), Jamaal Tinsley (00-01), Jackson Vroman (02-04), Will Blalock (04-06), Mike Taylor (06-07), Diante Garrett (07-11), Royce White (11-12).
(Now the season overlap between 2001 and 2002 is a bit of a technicality, but I am counting it just to preserve the awesomeness of the streak.)
Hornacek inherits a Suns team that has its fair share of issues and it will be a monumental task to get them relevant anytime soon.  But the Suns do have two of my favorite guys in the league in former Cyclone Diante Garrett as well as their starting Center, Marcin Gortat. During the 2008 and 2009 seasons, I worked for the Orlando Magic and Gortat was Dwight Howard's back-up at the time. He gave himself multiple nicknames including, "The Polish Hammer" and "The Machine," which was hilarious because at the time he was averaging roughly three points a game. Few worked as hard as Gortat and the 7-footer was actually an incredible athlete and a great dude. After the first pre-season practice of the 2008-2009 season, Gortat gathered all of the Magic rookies and newcomers and issued a challenge, "I bet you all $10,000 I can dunk from free throw line," Gortat said in an Ivan Drago voice. This sent  the entire group into hysterical laughter. Just signed veteran point guard Anthony Johnson almost fell to the floor in amusement at such a ridiculous thought. They all quickly signed up for the wager.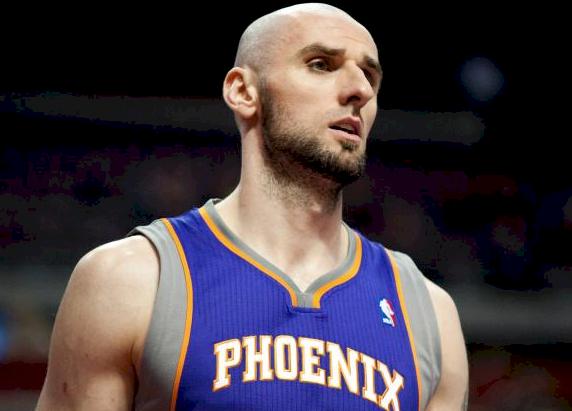 Gortat marched back to the opposite end of the court as the Magic players, coaches and media all watched on. He took the Dr. J gallop past half-court and launched himself a full six inches from behind the free throw line……SLAM. The gym erupted. Gortat had made himself a cool 30 grand. But Anthony Johnson was not satisfied, "Double or nothing, you can't pull that off again." Gortat paced back to the opposite end, sprinted forward, this time he catapulted an entire foot from behind the free throw line. SLAM. His celebration rivaled any NBA championship. Gortat ran over to the media with his hands waving in the air screaming, "I just got new RIMS, I just got new RIMS." Gortat was going to use the 50 grand he just earned to purchase rims for his car. Life in the NBA.
Clyburn and Babb Work Out for T-Wolves
The Minnesota Timberwolves tweeted yesterday that they are hosting a massive work-out for potential NBA players over the next two days. Two of those invited are former Cyclones Will Clyburn and Chris Babb. Clyburn is not a surprise as he is getting some significant looks as a possible 2nd round draft pick, but seeing Babb get some attention was a pleasant sight. I'm guessing the Cyclones connections to the T-Wolves may have helped their cause–they know some folks.
 Babb's defensive ability is a trait that translates to every level. If he can consistently knock down the NBA long ball, he just may be able to catch on with a squad at some point down the road.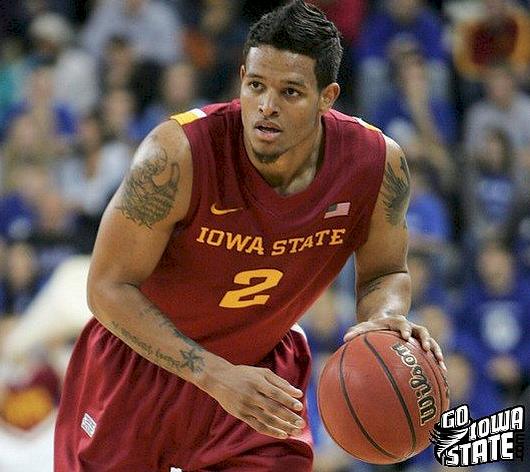 His chances of getting drafted this year are slim, but all 30 NBA teams will be in attendance at the Minnesota work-out and if he can impress a team, they may snatch him up for their D-League affiliate. Bruce Bowen went  undrafted out of Cal State Fullerton and went on to play 16 years in the NBA despite never averaging more than eight points during a season. There is always a place for an elite defender, and Babb (6-5) is a bit shorter than Bowen (6-7), but Bowen is a good model for what Babb could be. The NBA Draft is held June 27th. Best of luck to the former Cyclones.
Stay Dry!
Lastly, here's wishing all of Cyclone Nation hangs tough through the Midwest flooding and that your sump pumps are functioning  with Marcin Gortat like "Machine" efficiency. Have a great week!