This Iowa State men's basketball blog is brought to you by the Iowa Energy!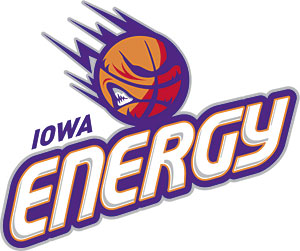 By Chris Williams, CycloneFanatic.com Publisher
Before the 2010-11 Iowa State men's basketball began back on Nov. 12,  the best I had ever seen Diante Garrett play was in overtime last March against Kansas State. Craig Brackins was fouled out and on the bench. Garrett scored five of Iowa State's 11 points in the extra session to lead the Cyclones to a shocking upset.
During that five minutes, Garrett took ownership of the team. That's something he's done in all of Iowa State's four basketball games this season. That was especially the case in Sunday's 91-88 win over Creighton, where Garrett led all scorers with a career-high 28 points.
What's the difference in the Diante we saw the first three years compared to now? According to fellow senior Jamie Vanderbeken, the answer to that question is fairly obvious.
"It is his team now," Vanderbeken said. "Before this year, it was Craig's game. He was okay with that. This is DG's team. He is a senior leader. With the offense, it is perfect for DG's game. He is taking full advantage of the opportunity that he is getting right now."
That he is. Through four games, Garrett leads Iowa State in scoring with an average of 18.5 points per game, while tallying 29 assists as well.
Garrett was less than impressive at the start of Sunday's win though. He fired off an ugly air ball and began the game 1-of-5 from the field. It was at that point where head coach Fred Hoiberg called a timeout and pulled the struggling Garrett aside in Iowa State's huddle.
"The big thing is confidence," Hoiberg said. "I walked up to him and said, 'hey man, you have to shoot that thing with confidence.' He had been shooting the heck out of it in practice and great all year. I said 'step up and shoot it like you mean it. Trust it.' He did. He continued on and hit some huge ones for us."
Creighton's game plan was to make Garrett beat them. He did. Garrett ended up hitting five 3-pointers in Iowa State's win, going 9-for-21 on the day.
"The big thing with Diante is when he is on balance, he is a very good shooter," Hoiberg said. "When he starts leaning and drifting, that is when he gets a little bit out of control."
For comparison's sake, Garrett has never averaged more than 9.8 points per game in a season. He did that as a sophomore.