By Chris Williams, CycloneFanatic.com Publisher
CycloneFanatic.com's Big 12 Tournament coverage is brought to you by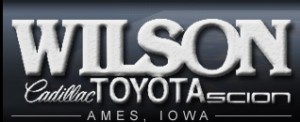 Last night was a wild one. Heading into Iowa State's first round Big 12 Tournament game with Texas, it didn't take a genius to realize that there was a good chance the Cyclones would be playing their final game of the season. That was halfway expected.
The real bombs were dropped within an hour after the game. We knew that this news would probably come…just not this fast.
Within minutes of the end Iowa State's 82-75 loss, Greg McDermott alerted reporters that Marquis Gilstap's appeal with the NCAA for another season was rejected. Gilstrap was visibly shaken in the locker room.
"It is out of my control," Gilstrap told me after the game. "I love my team."
Within minutes of that little nugget being tossed our way, Jeff Goodman of Foxsports.com ran a report that along with Gilstrap, Craig Brackins would not be coming back to Iowa State for his senior season and will make his way to the NBA.
From there, I jetted to Iowa State's locker room to get a quote from Craig himself to confirm or deny the report. Goodman is a credible guy, but I was there, so why not talk to the man himself? That is when Brackins told me that he will make a decision within a week but did not say that his mind was already made up.
"I am going to go home, talk to my family and decide sooner than I did last year," Brackins said.
He then told me that a decision would come within a week.
I believe Craig on that comment. I'm sure that he is going to go take one last look at this monstrous decision with his family. But today, sources close to the situation are telling me that Brackins will be going pro and will send out a statement within days.
Again, this news isn't surprising at all. We knew that it was coming. So now that we've all had a little bit of time to digest the situation at hand, we might as well start looking ahead to next year right?
We know that Greg McDermott will be Iowa State's head coach. We know that Brackins and Gilstrap are for sure gone. Let's take a brief, hypothetical glance at what Iowa State's lineup could look like in November.
Two scholarships opened up last night. Iowa State's two top targets to fill those voids are really pretty obvious to anyone who follows recruiting.
Enter Marshalltown Community College wing Will Clyburn into the situation. We've talked about him a lot here on the site. Clyburn was on an unofficial visit at the Missouri game a little over a week ago. In my opinion, this one makes too much sense to not happen. His best friend and teammate, DeMarcus Phillips is an Iowa State signee. His current Marshalltown coach, Brynjar Brynjarsson has a ton of Iowa State connections. Brynjarsson used to coach in Ames under Larry Eustachy. Plus Clyburn, while very skinny, is a scorer. That's what he does. Do you remember that 54-point performance against Southeastern Iowa Community College earlier this season? The Cyclones could really use a guy like that.
Speaking of Southeastern Iowa Community College, in my opinion, John Wilkins will be the guy who Iowa State will target to fill Craig Brackins scholarship hole. I'm sure that the staff will look at a handful of prospects, but I expect Wilkins to be at the top of the list. He, like Clyburn, already holds and Iowa State offer. Wilkins' decision will likely come down to Iowa State and Indiana. He would have three years of eligibility at the division one level.
So let's play around for just a minute. Let's say that there is no attrition from Iowa State's current roster. There will probably be some (as there normally is with 4-12 teams) but I see no point in throwing gasoline on the fire that is the Internet rumor mill at this time. Here is my projected starting lineup for next season at Iowa State. PG: Diante Garrett SG: DeMarcus Phillips SF: Melvin Ejim PF: LaRon Dendy C: Justin Hamilton
Bench (in no particular order)
Jamie Vanderbeken, Charles Boozer, Chris Colvin, Dominique Buckley, Scott Christopherson, Antwon Oliver, Bubu Palo (walk-on), Alex Dorr (walk-on), Jordan Railey, Will Clyburn and if a scholarship opens up, another JUCO big man, who I think could be John Wilkins. That right there totals 14 scholarships. So in order to add one of the two JUCO's, somebody would have to leave.
Of course, that starting lineup could go a lot of different ways. After glancing at it again, I would assume that it is going to be hard for Greg McDermott to keep Chris Colvin out of there for long. Scott Christopherson has shown that when healthy, he's a very serviceable Big 12 player. McDermott could choose to bring Ejim off the bench and put Colvin or Christopherson in with a three-guard lineup.
Will Clyburn has the potential to start, but I don't buy that his body is Big 12 ready. Should Wilkins commit, he could compete for a spot. But I really feel like Dendy and Hamilton will be a very respectable Big 12 frontcourt for Iowa State next season.
Am I that high on the freshman Ejim starting at the 3? No, I'm not totally sold. But at 6-foot-6, 205-pounds, Ejim has a body that is ready to play. He struggles offensively but could eventually be a lock down defender for Iowa State. Defensively, Ejim could replace Gilstrap defensively today. It is another story on the offensive end. The biggest thing that the coaches like about Ejim is his basketball IQ. This kid is a brain. He had Ivy League offers. He's smart in the classroom and on the court. I really feel like Ejim will be a perfect match with Greg McDermott.
Keep checking out CycloneFanatic.com over the next weeks as we promise to lead the way with your men's basketball recruiting coverage.