By Chris Williams, CycloneFanatic.com Publisher
CycloneFanatic.com's Big 12 Tournament coverage is brought to you by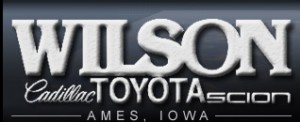 After Iowa State's recent upset win over fifth-ranked Kansas State, all of the sudden the Cyclones are a sexy upset pick down here in Kansas City. It also helps that Rick Barnes' Texas Longhorns are struggling mightily. Is there a shot that the 11-seed Cyclones can pull off an improbable win over Texas? Let's break it down.
Breaking down the Longhorns

Texas defeated Iowa State earlier this season 90-83 on Jan. 13 in Ames. During that game, it was freshman Avery Bradley who absolutely killed the Cyclones. Bradley went 4-of-4 from 3-point range to score 24 points in the contest. All-everything forward Damion James also had a solid outing, going 7-of-17 for 23 points and 14 rebounds.
Iowa State's defensive game plan in that one was to shut down 6-foot-10 Dexter Pittman. They did that holding the big man to six points and eight rebounds. By doing so, that left guys like Bradley open on the outside, allowing the Longhorns to shoot 50 percent from behind the arc.
When these two schools met in January, Texas was the top-ranked team in America and 15-0. Oh how things have changed. Since that night, the Longhorns have gone 7-8.
A number of variables led to that record but according to Iowa State head coach Greg McDermott, losing point guard Dogus Balbay to injury was the kicker.
"People don't understand, when you lose an important part of your team, how that impacts everything. It has a huge impact. Balbay was playing the majority of the minutes at point guard for them and now they are using Mason there some," McDermott said. Coach Barnes has had to retool what he is doing in his lineup. I think that is a confidence thing. They had a swagger about them when they were here. When you lose a few, you are going to lose part of that swagger. I think that obviously they are still a very talented team. They are the same guys in the same uniforms that we saw come in here, minus Balbay."
Balbay has missed the last four games for Texas, in which the Longhorns have gone 2-2. The two losses came on the road to Texas A&M and Baylor, with the wins being at home against Oklahoma State and Oklahoma.
Texas leads the all-time series against Iowa State 11-8 and they've won the last five games between the two schools. Greg McDermott is 0-4 against Texas and Rick Barnes in his career. Barnes is 9-3 all-time against Iowa State teams.
Texas' probable starting lineup (according to Cyclones.com)

Damion James: 6-7, 225-pound Sr. F. – 17.7 PPG, 10.2 RPG
Dexter Pittman: 6-10, 290-pound Sr. C. – 10.3 PPG, 5.8 RPG
Avery Bradley: 6-2, 180-pound Fr. G. – 11.7 PPG, 3.0 RPG
J'Covan Brown: 6-1, 185-pound Fr. G. – 9.8 PPG, 2.5 APG
Justin Mason: 6-2, 195-pound Sr. G. – 3.6 PPG, 1.9 RPG
Breaking down the Cyclones

Iowa State pulled off one of the most improbable upsets of the Big 12 season last Saturday night in Manhattan. Now, the question is if the team can use that momentum to stop yet another streak tonight in Kansas City. Iowa State hasn't won a Big 12 Tournament game since 2005, when the Cyclones beat Baylor 77-57.
The hot Cyclone topic down here in Kansas City over the past 24 hours has been the play of Diante Garrett. Garrett looked like a real Big 12 point guard last Saturday when he dished out eight assists compared to two rebounds against a high-pressure opponent on the road. Garrett was awesome in overtime, scoring five of Iowa State's 11 points in the session. That was without Craig Brackins in the lineup. Consistent play out of the point guard position is what Iowa State has desperately lacked throughout the course of this season.
Scott Christopherson was 4-of-4 from 3-point range against Kansas State and he'll have to be solid for Iowa State to win tonight. Former Cyclone Lucca Staiger scored 17 points against Texas earlier this year so those points will need to be picked up by somebody. Other noteworthy lines from the previous meeting between these teams include Marquis Gilstrap's stellar 20 points and 13 rebounds. Craig Brackins scored 18 points in the contest. Meanwhile, LaRon Dendy played one of his best games of the season by going 4-for-5 and scoring 14 points.
Prediction

I wouldn't be surprised to see this one go either way. The more research that I do on Texas, the more I believe that Iowa State will play on Thursday. Here is my thought process. Obviously, Balbay is out. Justin Hamilton has improved a lot since that first game, while Dexter Pittman has gone backwards. You pretty much know what you are going to get with Damion James, Craig Brackins and Marquis Gilstrap. To me, this game comes down to the play of three players. Those men are Diante Garrett, Scott Christopherson and Avery Bradley.
Will Garrett play like he did against Kansas State? Will Christopherson knock down some 3-pointers early to help out the big guys down low?
Will Bradley hit the open shot like he did in Ames?
I don't do this very often but I have changed my mind on the outcome of this game.
The pick

Iowa State 73, Texas 71